Welcome to the launch of #EarthChildInBloom, a fundraising campaign to take EarthChild to the next level! EarthChild seeks to sprout $2k in 2 months (April 12 - June 12, 2018). Your generous support today can help to raise the funding needed in order for the 3 branches of EarthChild to flourish. Read more here.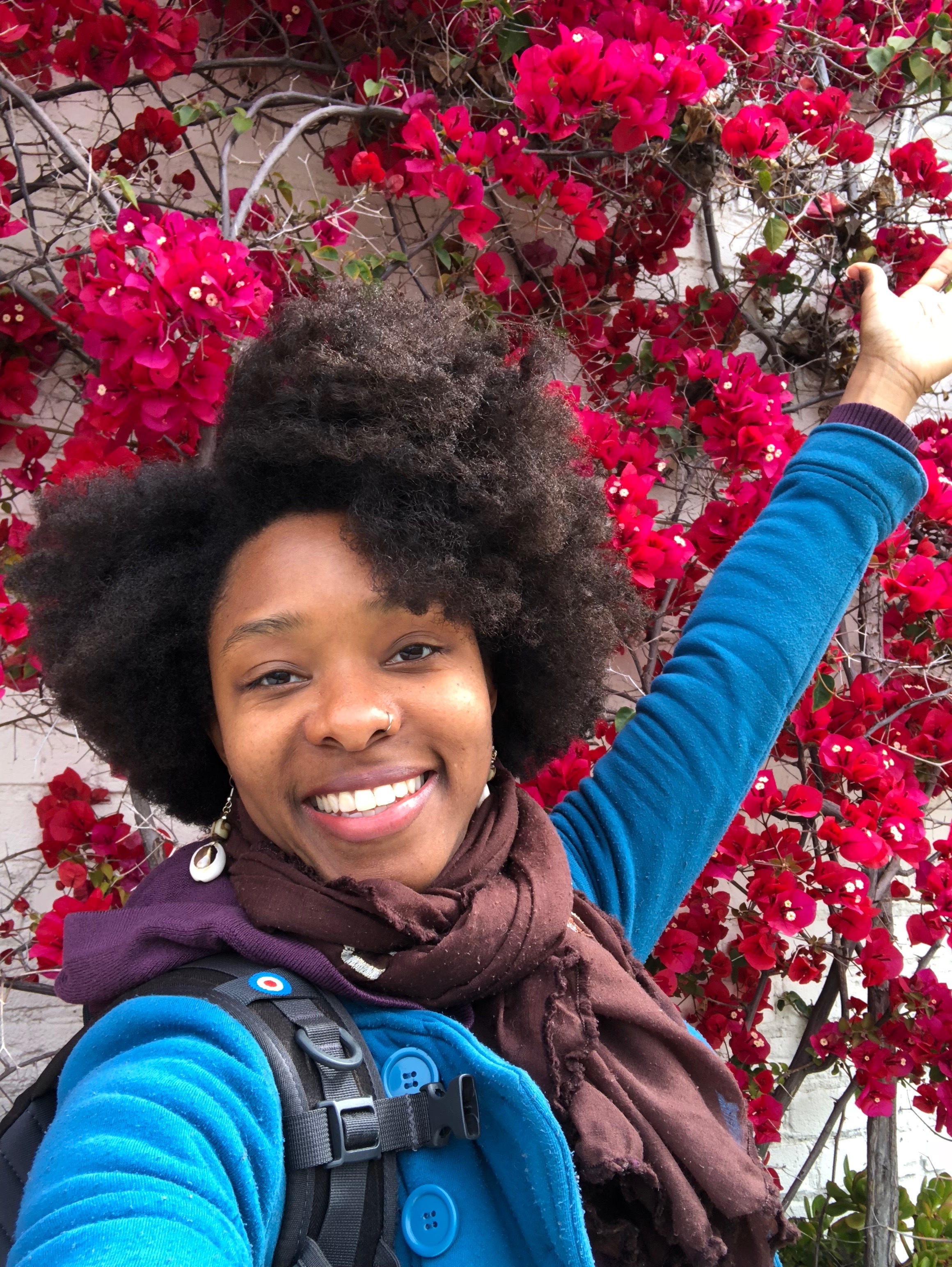 Just like these bright flowers, #EarthChildInBloom is poppin!! At just under one month left to go, EarthChild has raised just over half of the goal amount of $2,000. Thank you to everyone who has made a contribution! With the amount raised so far, EarthChild Performance has received a hefty boost and now I will be able to pay for costumes, props, and video documentation for my work-in-progress performance next week at SAFEhouse Arts. (It'd be great to see you there!)
Can you help me raise the remaining $865 by sharing this fundraiser on your social media platforms and other networks? EarthChild Body Care and EarthChild Yoga need some love, too! During this Monday's New Moon, I set the intention that the work that I do in my life (via EarthChild and beyond) be in service of benefitting humanity in lasting and profound ways. And, like most things in my life, that can only happen with my community walking alongside me and bolstering my efforts. So, LET'S DO THIS!!